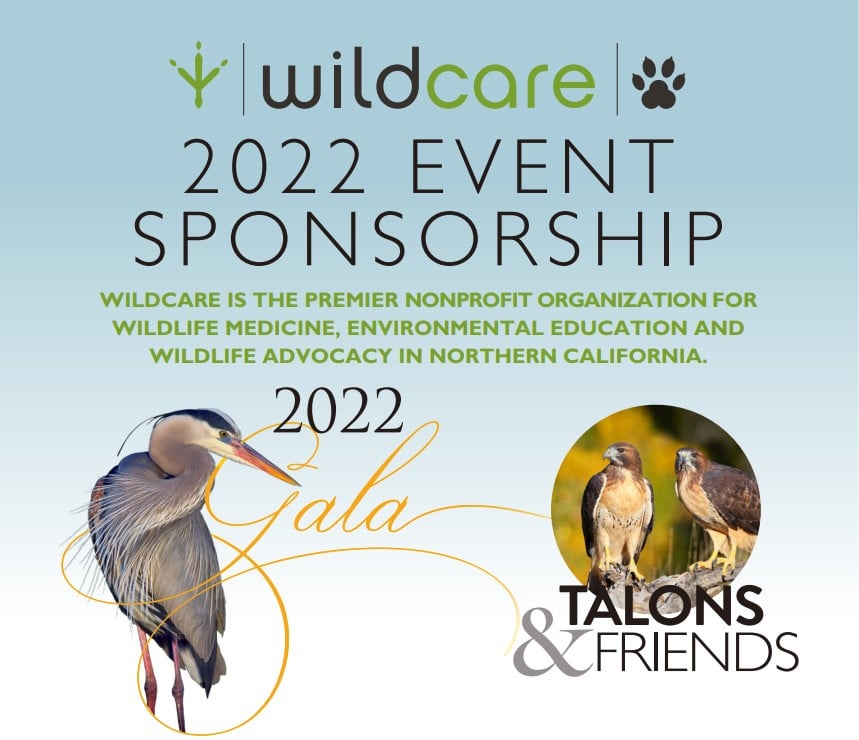 WildCare hosts events for people of all ages to educate the community, celebrate wildlife and raise crucial funds for our work.
This year, our goal is to raise $ 200,000 in event sponsorship support! We need your help.
Event Sponsorship Benefits
Our event sponsors will receive prominent event placement, media coverage
and social mentions, as well as tickets to our signature event, the annual WildCare Gala, and our family-friendly Talons & Friends event. These tickets offer the opportunity to share the world of WildCare within your company, or with friends and family, while supporting our important work.
You will receive attention from a diverse audience – from educators and
parents, to nature enthusiasts and animal lovers. Our events also offer
wonderful networking opportunities.
WildCare's email list reaches 68,356 individuals. And our social media following is robust: Facebook page reach totals 58.6K; Instagram 5,700; and Twitter with 286.1K followers.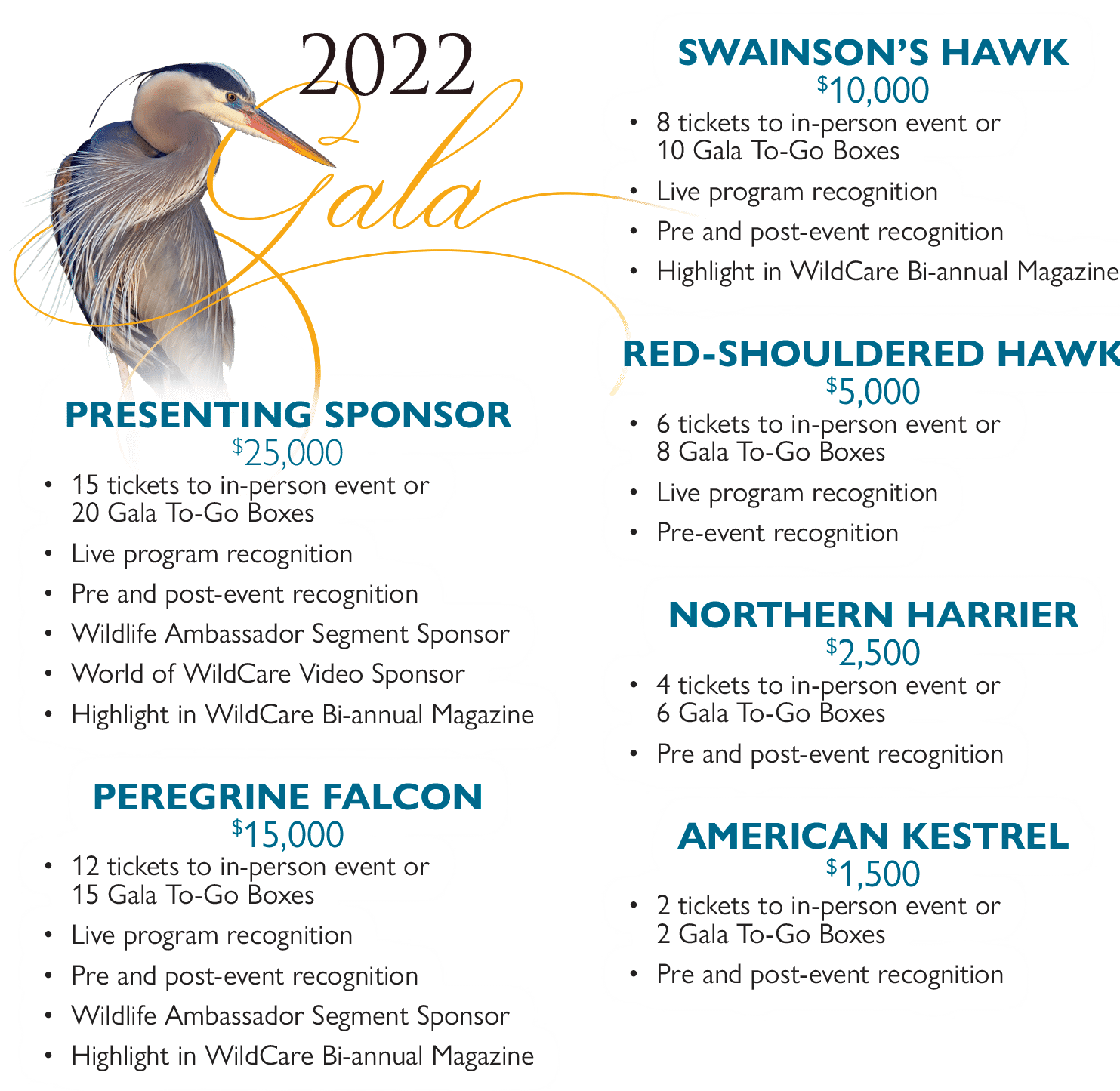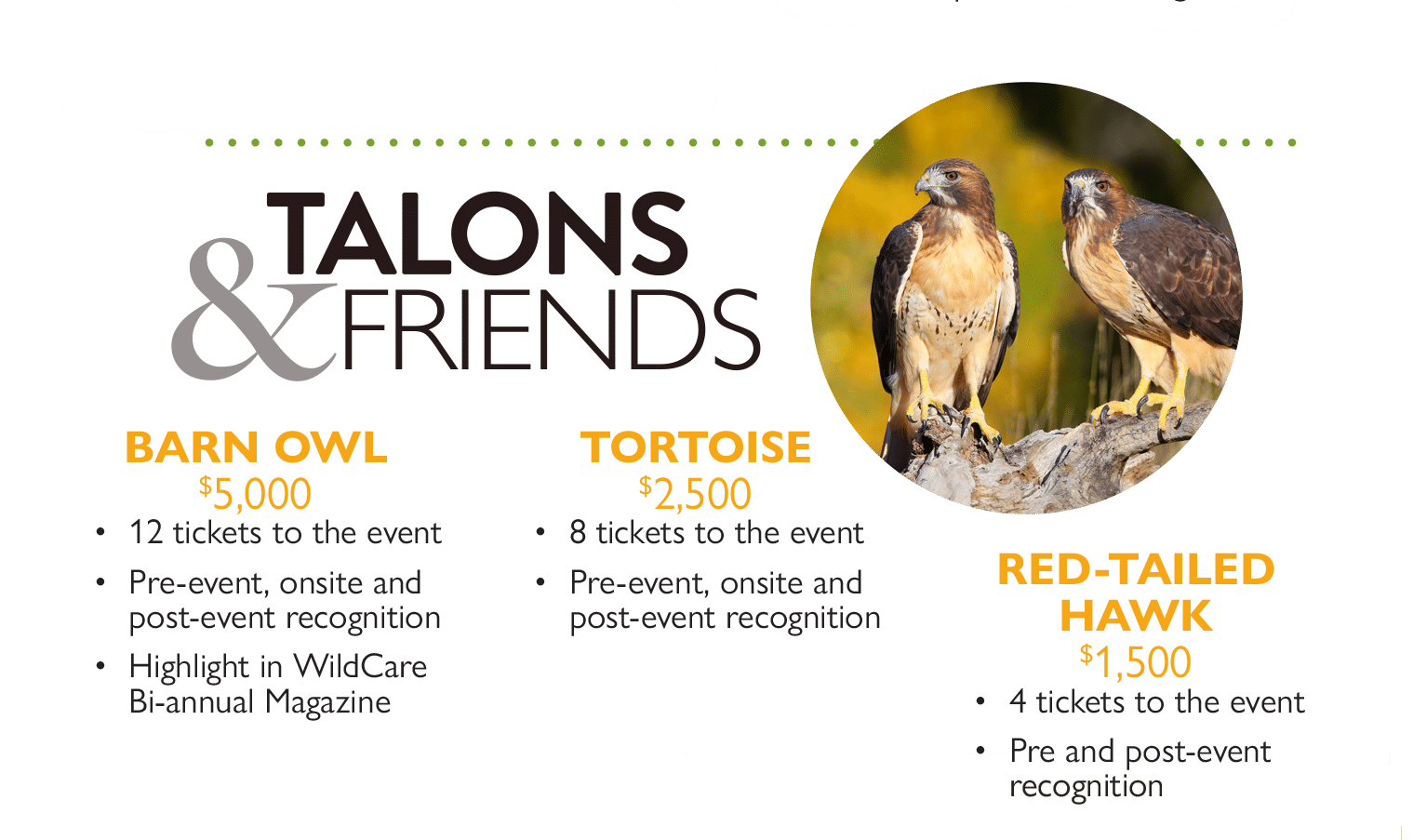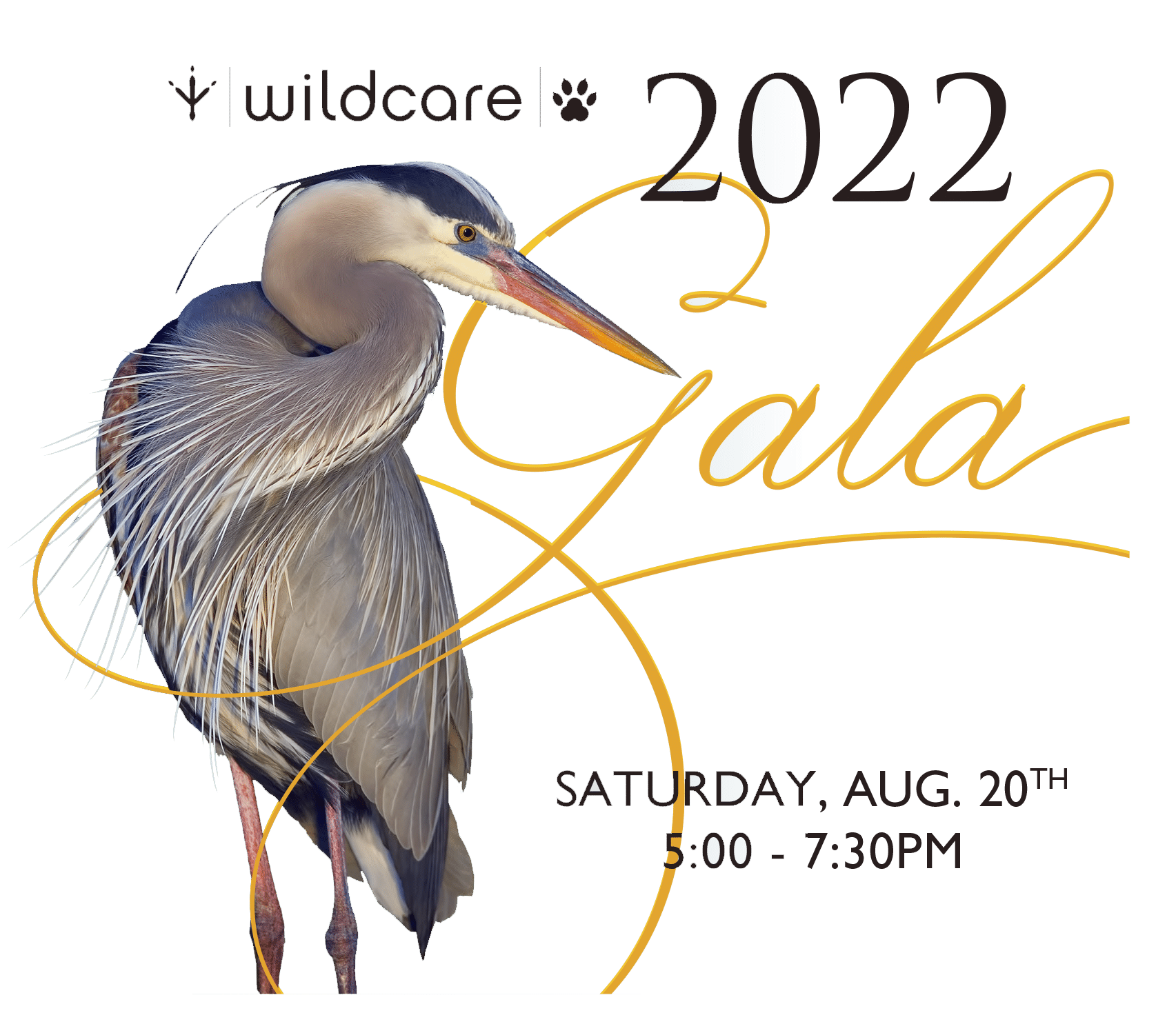 At the stunning Acqua Hotel in Mill Valley, situated on the picturesque shores of Richardson Bay, this festive and elegant event will feature delicious vegetarian and vegan appetizers, wine, cocktails, meet-and-greet  experiences with WildCare's Wildlife Ambassador animals, and an exciting silent auction.
Guests will enjoy our fun and informative cabaret-style Gala presentation, broadcasted live to our virtual audience, highlighting WildCare's impactful work.
A special catered Gala To-Go Box option will be available for our local virtual ticket holders.
Saturday, August 20, 2022
WildCare's annual Talons & Friends family festival will take place at the beautiful Cavallo Point Lodge in Sausalito.
Enjoy gorgeous scenery, live music, lunch by Cavallo Point's award winning Executive Chef, special presentations by WildCare and Native Bird
Connections, Wildlife Ambassador animal encounters, wildlife-themed educational youth activities and a puppet show by WildCare's Hungry Owl Project.
Sunday, June 26th 11am - 2:30pm