Nature Hikes and Wildlife Classes
WildCare's Summer Nature Programs provide young people with an unforgettable wildlife and nature experience!
Our Nature Hikes, led by WildCare staff and our Terwilliger Nature Guides, will be exciting discovery hikes. Students will use their senses to examine animal tracks, investigate scat, and spot wildlife, all while expanding their knowledge and appreciation of local flora and fauna.
Our Virtual Wildlife Classes will include live animal visits from our rescued wildlife ambassadors, investigations of fascinating taxidermy, lots of opportunities to ask curious questions, and much more!
Classes are designed to captivate, engage and challenge young people, while building conservation knowledge and values. WildCare's Virtual Wildlife Classes are a fun way to stimulate learning about wildlife and instill a life-long respect for the environment.
Click here to register for all Summer Nature Program hikes and classes!
"Our daughter learned new things and was able to discover through hands-on learning on the hikes."
- Summer Wildlife Camp Parent
Days: Tuesdays and Thursdays
Time: 9:00am -12:00pm with 10 participants
Length: 3 hours
Age: Children ages 7-11
Cost: $150 for 2 hikes
Join us on Tuesdays and Thursdays as we explore the edge of Richardson Bay's mud and sand flats, or the brackish lagoon and intertidal zone of Rodeo Beach!
Each excursion is from 9am to noon on Tuesdays and Thursdays and will be held at the Marin Headlands in Sausalito and Blackie's Pasture in Tiburon.
Our adventures will include lots of time to explore to look for insects, crabs, birds and the myriad of life that call these bay and ocean habitats home.
Games, a wildlife craft and a live animal encounter with one of WildCare's non-releasable Wildlife Ambassadors will round out each day's experience.
Parents/guardians will be responsible for dropping off and picking up their child at the hike sites and must submit an Emergency Information and Consent Form prior to the session.
One WildCare Educator and three Terwilliger Nature Guides will lead activities designed to encourage learning while having fun.
Enrollment is limited to 10 children per session and hike leaders will implement social distancing, mask wearing and sanitizing protocols in keeping with CDC guidelines.
We are not able to offer single hike dates or mix and match dates from different sessions.
Click each session to reserve that session, or see all sessions here.
Session 1 — Tuesday, June 29 and Thursday, July 1 — 9am - 12:00pm
Session 2 — Tuesday, July 6 and Thursday, July 8 — 9am - 12:00pm
Session 3 — Tuesday, July 13 and Thursday, July 15 — 9am - 12:00pm
Session 4 — Tuesday, July 20 and Thursday, July 22 — 9am - 12:00pm
Session 5 — Tuesday, July 27 and Thursday, July 29 — 9am - 12:00pm
Session 6 — Tuesday, August 3 and Thursday, August 5 — 9am - 12:00pm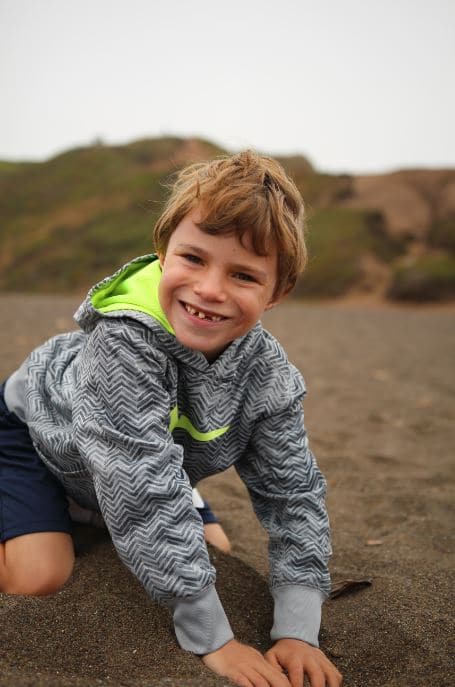 "My son most enjoyed meeting all of the animals living at WildCare. It was engaging and educational."
-Virtual Winter Wildlife Camp Parent
Days: Mondays and Fridays
Time: 10:00 -11:30 am with 20 participants
Length: 90 minutes
Age: Children ages 7-11
Cost: $45
We are thrilled to offer five unique Wildlife Classes on a rotating basis over Zoom this summer! With a mixture of behind-the-scenes videos and live interactive sessions with our wildlife educators and fellow participants, this engaging program will delight and inspire children to take action to help wildlife in their neighborhoods. Each class includes a close-up look at one of our non-releasable Wildlife Ambassador animals, whose rescue stories teach us ways we can live well with wildlife.
Register for a 90 minute Wildlife Class and receive a link to our supplemental online activities for participants to enjoy at their own pace before and after their class, including word puzzles, crafts, nature exploration activities, and wonderful WildCare videos.
Please note that children not registered for WildCare's Wildlife Classes are not permitted to view or participate in the Zoom classes.

California Habitats
Find out why California is home to more different species of animals than anywhere in the U.S! From the foggy redwood forest to the dry desert, investigate the amazing adaptations that help California wildlife survive in their habitats.
Dates: 6/28 (Monday), 8/2 (Monday)
Time: 10:00am - 11:30am with 20 participants
Length: 90 minutes
Age: Children ages 7-11
Cost: $45