WildCare's Student Volunteer Program is for young people ages 15 - 17!
Every spring and summer WildCare experiences what is referred to as "Baby Season," when our patient load soars with orphans and injured wildlife in need of care.
We are looking for student volunteers to assist our adult Hospital Volunteers and Medical Staff with support tasks such as sweeping, mopping, laundry, dishes, patient diet prep and husbandry.
It is very important to note: while Student Volunteers will be working within the Wildlife Hospital and will, at times, have the unique opportunity to see wildlife patients up close, they will NOT be working hands-on with any animals.
The work all of our volunteers do is imperative in order to maintain and deliver our high level of care for our wildlife patients! This is a great opportunity to learn more about the behind-the-scenes operations of a Wildlife Hospital.
Students who successfully volunteer in this program will be given priority when applying for an adult Hospital Volunteer position (18 years and up).
Teen Volunteers Needed (ages 14—18) at WildCare's Wildlife Summer Camp
WildCare is no longer accepting applications for Wildlife Camp Assistants for Summer Camp 2022 - Thank you to all who applied!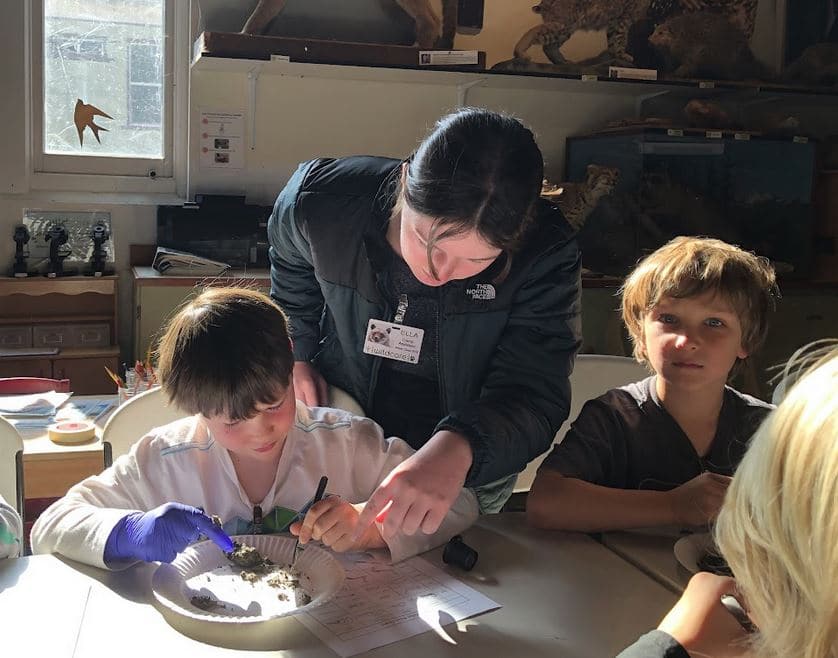 High school students ages 14 - 18 will work with our Summer Camp teachers and aides to provide fun and exciting nature and wildlife experiences for younger campers.
You will help with craft projects, hikes, and games, and gain valuable experience working with children while earning community service hours.
This program is designed for students aged 14 to 18 years old who enjoy nature, wildlife, and working with children.
WildCare Wildlife Camps operate from 9:00 am to 3:00 pm, Monday to Friday, although Volunteer Assistants would be required to work from 8:30 am to 3:30 pm. The majority of camp is held on site at WildCare, but two days are spent at various hiking sites around Marin County.
Transportation is not provided. Students may request to work at as many camps as they would like.
For more information, call 415-453-1000 ext. 12 or email Eileen Jones at eileen@discoverwildcare.org
ALL APPLICATIONS MUST BE RECEIVED BY Friday, April 29, 2022 by 5pm.
Mandatory training date: Sunday, June 5 from 1:00pm to 5:00pm.
Camp Sessions (dates, times and ages):
Session 1A (morning) Growing Up Wild
Dates: June 13-17, 2022
Morning session: 9:00am–12:00pm
Age: 3.5 yrs-entering K (half day)
Session 1B (afternoon) Growing Up Wild
Dates: June 13-17, 2022
Afternoon session: 1:00pm - 4:00pm
Age: 3.5 yrs-entering K (half day)
Session 2 - Animal Sense-sations
Dates: June 20 - 24, 2022
Session: 9:00am–3:00pm
Age: Entering grades 1-2
Session 3 - Wild California
Dates: June 27-July 1, 2022
Session: 9:00am–2:00pm
Age: Entering grades K-1
Session 4 - Secrets of Survival
Dates: July 11-15, 2022
Session: 9:00am–3:00pm
Age: Entering grades 1-2
Session 5 - Conservation Camp
Dates: July 18-22, 2022
Session: 9:00am–3:00pm
Age: Entering grades 3-5
Session 6 - Feathers, Fur, and Scales
Dates: July 25-29, 2022
Session: 9:00am–3:00pm
Age: Entering grades 2 - 3
Session 7 - Weird and Wonderful
Dates: August 1-5, 2022
Session: 9:00am–3:00pm
Age: Entering grades 1-2
Session 8A (morning) Growing Up Wild
Dates: August 8 - 12, 2022
Morning session: 9:00am–12:00pm
Age: 3.5 yrs-entering K (half day)
Session 1B (afternoon) Growing Up Wild
Dates: August 8 - 12, 2022
Afternoon session: 1:00pm - 4:00pm
Age: 3.5 yrs-entering K (half day)