Become a Young Adult Community Service Volunteer and help support hospital staff and volunteers!
Young Adult Community Service Volunteers must be 12 years old by the Community Service Volunteer Orientation. During a normal shift, they will find themselves doing animals' laundry and dishes, sweeping and mopping floors and removing garbage and recycling. Community Service Volunteers are not allowed to handle wildlife patients, however, they provide an extra pair of hands to the regular hospital volunteers.
Ages: 12 - 14
Orientation: TBD (must be accompanied by parent or guardian)
Training: 2 classes
Commitment: 13.5 hours
Fee: $50.00
Registration Dates TBD
If you decide to volunteer after attending the orientation, you will pay the training fee which covers training and materials, and a year's membership to WildCare.
Community Service volunteers must attend 2 classes (a full 3 hours) of hands-on training for the wildlife hospital. Community Service Volunteers must commit to one 1.5 hour shift per week for two months (Minimum commitment is 13.5 hours). Community Service Volunteer opportunities are scheduled for 2-month periods.
We only accept a limited number of Community Service Volunteers; please take your commitment seriously.
Become a Summer Wildlife Camp Assistant Volunteer!
High school students will work with our Camp Teachers to provide fun and exciting nature and wildlife experiences for campers from K to 6th Grade. You will help with craft projects, hikes, and games, and you will gain valuable experience working with children while earning community service hours.
Being a Summer Wildlife Camp Assistant is a challenging, rewarding experience that you will carry with you the rest of your life.
Ages: 14 - 18
Commitment: Monday to Friday, 8:30 am to 3:30 pm
Application Due Date: TBD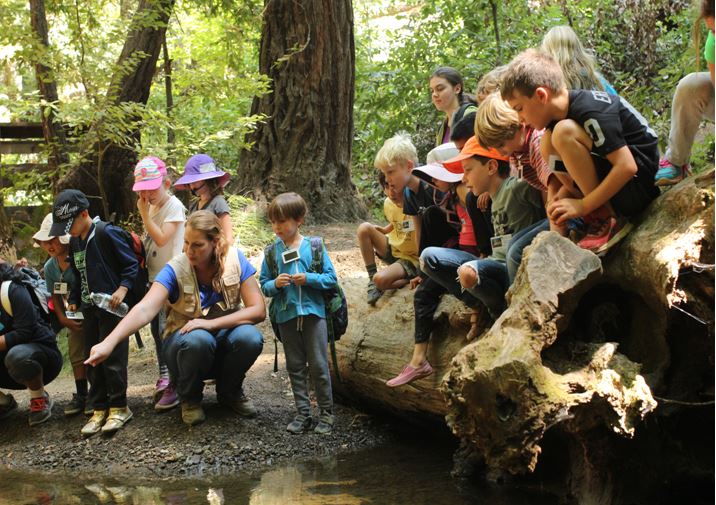 This program is designed for students aged 14 to 18 years old who enjoy nature, wildlife and working with children. Volunteers assist Camp Naturalists with activities, crafts, games, hikes and other nature explorations.
WildCare Wildlife Camps operate from 9:00 am to 3:00 pm, Monday to Friday, although Assistants are required to work from 8:30 am to 3:30 pm. The majority of camp is held on site at WildCare, but one or two days may be spent at various hiking sites around Marin County. Note that students are responsible for arranging transportation to and from the field trip sites. Students may request to work at as many camps as they would like.
Complete Application The application must be completed and returned to WildCare, along with the completed Wildlife Camp Assistant Recommendation form from a teacher, coach or other mentor. Forms can not be from a family member. The completed application and letter of recommendation must be received no later than the deadline.
Interview with WildCare Education Department staff Candidates will interview at WildCare prior to being accepted as a Camp Assistant.
Selection will be based on completed applications, personal interviews and recommendations.
Students selected to participate will be notified by a date TBD.
Attend Training Class on date TBD Camp Assistants will be required to attend a mandatory training class on a specific date yet TBD.
WildCare
Attn:  Eileen Jones, Director of Education
76 Albert Park Lane
San Rafael, CA 94901
Fax:  415 456-0594 Attn: Eileen Jones
If you have any questions, contact Eileen at 415 453-1000 x12 or education@discoverwildcare.org.
Become a Teen Hospital Volunteer and help our wildlife patients!
Incoming volunteers must attend four classes (a full 16 hours) of hands-on training for the wildlife hospital. Teen Hospital Volunteers ages 15-17 must commit to one Wildlife Hospital Volunteer shift per week. Shifts are between 1.5 and 4 hours long, adjusted during the school year.
The minimum commitment is from February through the end of WildCare's "baby season" (usually ending late November). (Minimum commitment is 106 hours in 10 months).
Ages: 15 - 17
Orientation: TBD
Training: 4 classes
Commitment: 1 shift per week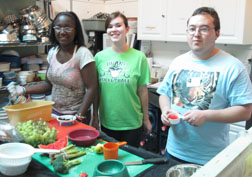 As a Teen Hospital volunteer, you'll learn species identification, hygiene and safety precautions, physical therapy regimens and feeding techniques in the Wildlife Hospital. Hospital staff and volunteers work together to accommodate the feeding and cleaning requirements of each wildlife patient.
Become a Teen Support Volunteer!
WildCare's Teen Support Volunteers help with ad hoc and ongoing projects such as computer support, data entry, event planning and staffing, and general maintenance.
Once you complete the application below with you parent or legal guardian, you will be added to our email list to be notified of projects and opportunities as they arise. You can then reply to the emails when you are available!
Please note that the applicant's parent or legal guardian must accompany the applicant to their first time volunteering at WildCare to sign additional paperwork. Also, please complete the information below with your parent or legal guardian.