WildCare's Board of Directors
President: Veronica Geczi
Vice President: Linda Stiles
Treasurer & Finance Chair: Robert Carlson
Secretary: Beth Ridout
Audit Chair: Vaughn Maurice
President Emeritus: Vaughn Maurice
Board Members:
Ben Fackler
Darin Freitag
Rob D. Kline
Magda Sarkissian
Kate Van Gytenbeek
Ming Wu
Robert Carlson

Robert is a Managing Director at JP Morgan, where he leads corporate banking coverage of technology companies on the West Coast. Robert has twenty years of corporate and investment banking experience, including capital raising, strategic advisory and relationship management responsibilities. Prior to joining JP Morgan in 2019, Robert held senior positions at Deutsche Bank, the Royal Bank of Scotland and UBS Investment Bank. Before starting his career in banking, Robert co-founded and directed the San Francisco Urban Service Project, a non-profit national service organization in San Francisco that became a model AmeriCorps program. Robert holds a BA from UC Berkeley and an MBA from UCLA. He lives in San Rafael with his wife, Katie, and sons, Danny and Eli.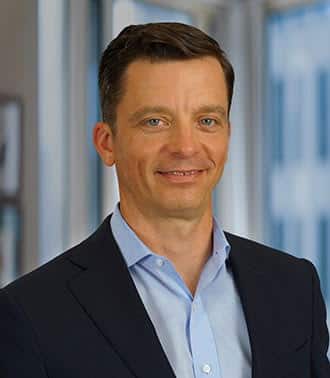 Ben Fackler
While exploring the creeks and woods of Georgia as a kid, Ben developed a passion for the natural world
that continues to this day. His daughter's delight in WildCare's educational programs led him to learn
more about WildCare's mission and activities, and ultimately his joining the Board of Directors.
Ben has spent over 25 years in the dealmaking world, as a lawyer, investment banker and investment
principal. After a (longer than expected) stint in New York, Ben now works in San Francisco as a partner
in the Corporate & Finance Group at Arnold & Porter Kaye Scholer LLP. Ben focuses his practice on
mergers and acquisitions, capital raising transactions and matters affecting corporate strategy and
governance. He also advises on matters involving shareholder activism, proxy contests and contested
situations. Ben regularly assists entrepreneurs and investors in growing new businesses and new
technologies, and often serves as outside general counsel to his clients.
Ben lives in Mill Valley with his wife, Boriana, and children Kosara and Otto. He holds a B.A., magna
cum laude, from Pomona College and a J.D., magna cum laude, from Harvard Law School.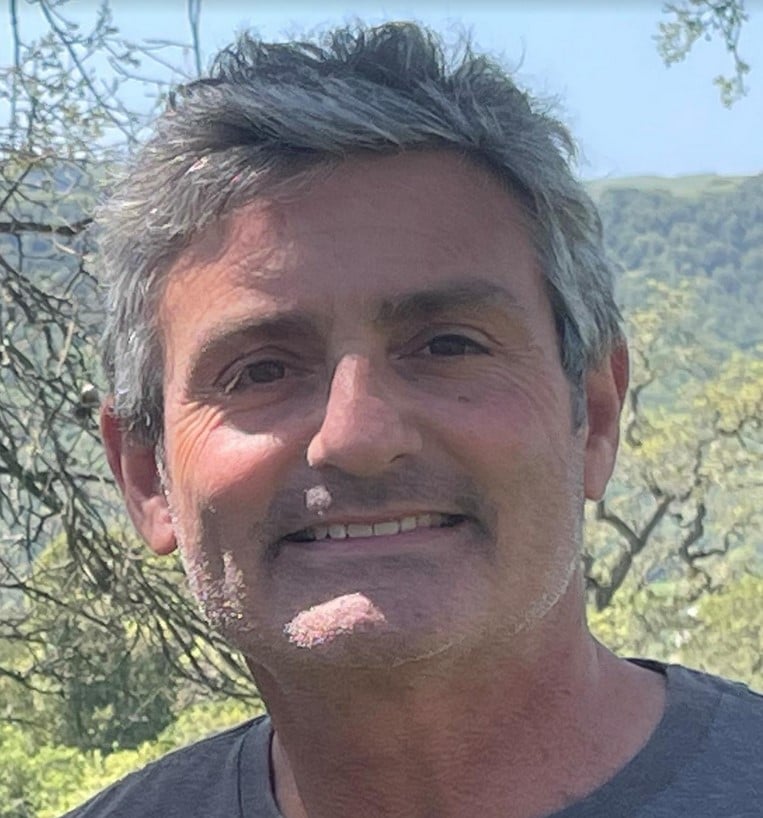 Darin Freitag runs Arrow Builders, Inc., a relatively small, relationship-based, full-service construction company specializing in custom home renovations in the San Francisco Bay Area.
Prior to founding Arrow Builders in 2016 with his business partner Eric Friedman, Darin spent 3+ years learning the trades as an apprentice to two general contractors with extensive artist/craftsman backgrounds, then 10+ years as a trained Estimator and Manager of Small Projects and Service at the distinguished general contracting firm RYAN Associates. Before transitioning to a career in construction, Darin spent 8+ years managing cross-functional teams for big brands in merchandising (Levi Strauss & Co.) and digital media (AOL).
 During his 2012 - 2018 tenure as a member of the Board of Directors for Camp Tawonga, Darin chaired the Buildings & Grounds Committee as it developed and launched its Master Plan and associated Capital Campaign to upgrade the camp's buildings and grounds over a 10-year period. At the time that Darin completed his Board service, Tawonga was achieving its Capital Campaign targets and had successfully completed several construction projects.
Darin cherishes being part of the building community. He enjoys being a resource to friends, colleagues, homeowners, and organizations to help reduce the mystery and stress often associated with the construction process. When not at a jobsite, Darin likes to spend time outdoors doing anything related to fly-fishing, backpacking, camping, skiing, and soccer. He lives in Marin with his wife Lisa and son Oscar.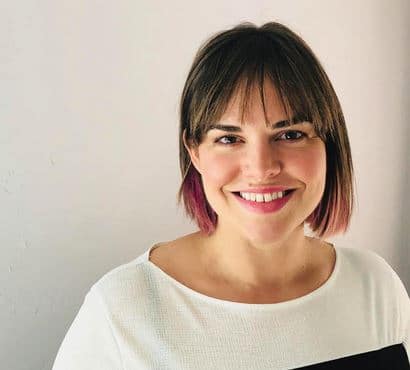 Veronica Geczi
Veronica has an immense love and respect for animals and the environment, and has spent the past few years volunteering at various non profits. She is a current volunteer at WildCare, is the supervisor of her weekly clinic shift, and just completed the internship program. She is also active in foster care, taking in rodent and opossum orphans until they are ready to be released back to their homes. Additionally, she spends her time at Rancho Compasion, a farmed animal rescue, and previously at a couple horse rescues. Professionally, she graduated summa cum laude from UT-Austin with a BS in electrical engineering. Her focus is on microprocessors, having worked at IBM on gaming systems first in the lab as a validation and verification engineer, moving on to project management, and finally as a data scientist, evaluating next generation processors. Her passions, besides animals and wildlife, include sailing, scuba diving, knitting and crafting, cooking, and anything outdoors.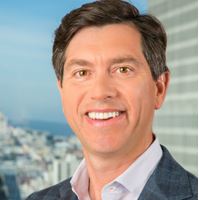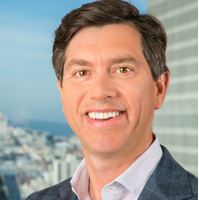 Robert D. Kline
Rob is the CEO and Co-Founder of the Chartres Lodging Group, LLC, a private equity investment firm focused on the lodging sector; and Co-Chairman of Sightline Hospitality, LLC, which was formed in 2005 as a lodging property management firm specializing in boutique lifestyle hotels and resorts. He began his career in 1984 upon graduating from Cornell University's School of Hotel Administration and has since led over $10 billion in transactional activity. Rob previously served as the initial Head of Acquisitions for Strategic Hotel Capital. In 1998 he began investing directly as a principal and has successfully invested over $6 billion of capital on his own behalf and a select group of private investors and institutional funds. Rob sits on the Advisory Boards of Directors for Cornell University's Center for Real Estate Finance as well as the Cornell School of Hotel Administration's Dean's Advisory Board. He also is a Board Member of the American Hotel & Lodging Association, and established No Reservations Giving Foundation – a non-profit charitable program for Chartres Lodging.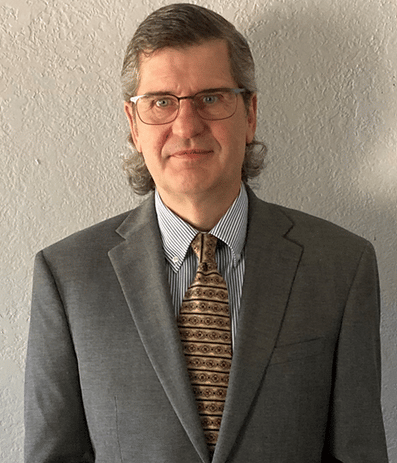 Vaughn R. Maurice

Vaughn holds a bachelor's degree from Loyola University and a master's degree from the University of St. Francis. He has been employed by various animal welfare organizations for over 15 years.
Vaughn has been the Executive Director of the Stanislaus Animal Services Agency since June 2022.  He previously served as the Executive Director of the Humane Society of Utah, Executive Director of WildCare, the Director of Development for the Animal Legal Defense Fund in Cotati, California, and general manager of Dogs for the Deaf in Medford, Oregon. He also served as the Executive Director of the St. Tammany Humane Society in New Orleans, Louisiana and worked in various positions with the American Red Cross both nationally and internationally.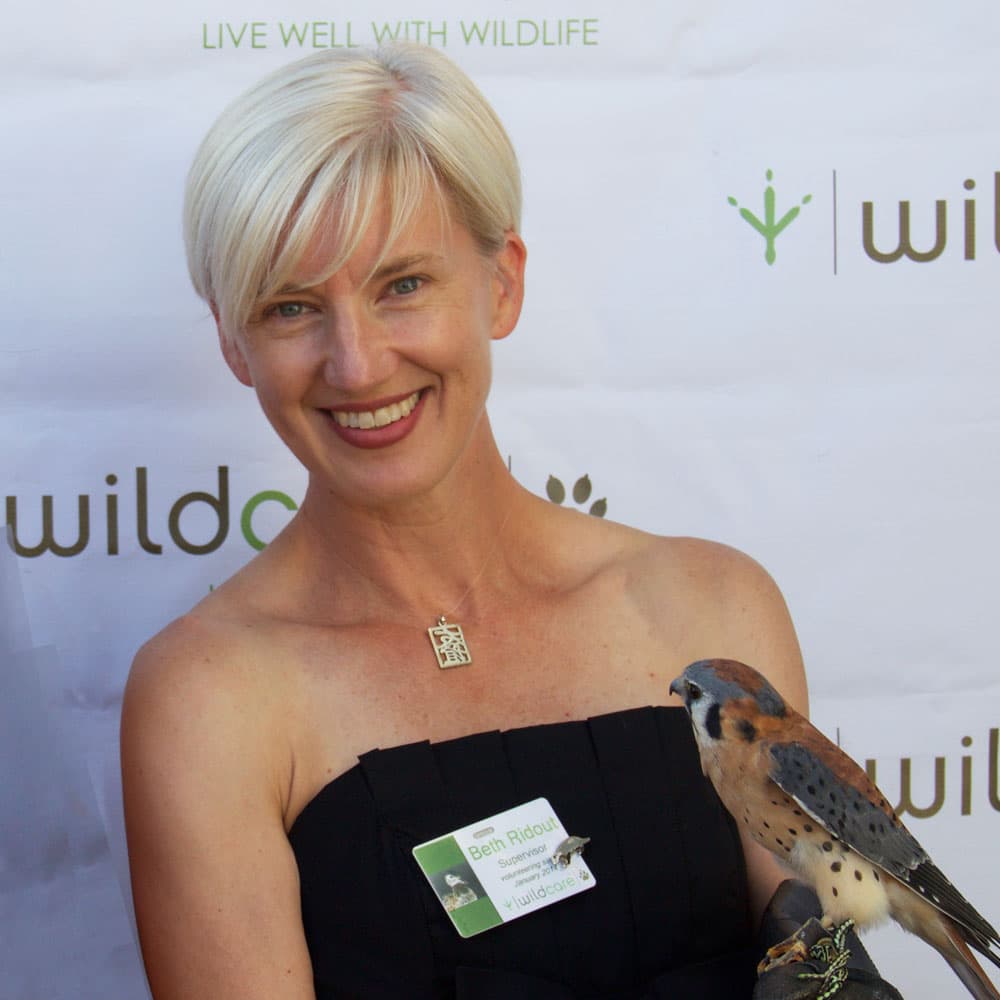 Beth Ridout
Beth has been in financial planning in both the for-profit and non-profit worlds for 25 years and has been with The Nature Conservancy for 18 of them. She has a law degree from the University of Pittsburgh and was previously with Merrill Lynch as a trust officer in their Newport Beach, California office, where she served as a relationship manager for accounts of $10M and above. She has also been with the National Wildlife Federation, traveling the country and meeting donors as a Planned Giving Officer.
At The Nature Conservancy, she heads up the Estate Administration Team, which centrally administers over 1,700 files and $160M per year in received funds for the organization. WildCare has been an integral part of her life for eight years, over the course of which she's found a home and a family. She's been a volunteer in the Clinic, the Birdroom, and with the Wildlife Ambassador animals, and she fosters skunk kits, all of which provide peace in a complicated world.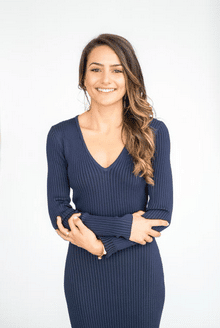 Madga Sarkissian

A born and raised local real estate expert with global experience, Magda is part of Marin County's most prolific, top producing Sotheby's team to date, Bullock Sarkissian. Magda studied international business at the University of Oregon, has lived abroad in Sevilla, Spain, and currently resides in San Francisco. A vast network allows Magda to connect people from San Francisco, Silicon Valley, Marin, Wine Country and abroad to ultimately showcase the highest value of any home and reach the largest audience. A deep commitment to community, humanities and the arts underlie much of Magda's personal life, including her contribution as a WildCare Board Member.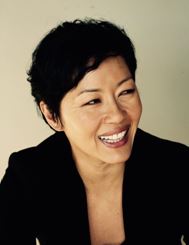 Linda Stiles
Linda has been an independent event production and management professional for nearly two decades with added experience in marketing, communications, video editing and graphic design.
Linda began her career with Miller Freeman Media in marketing, event management and development roles, and subsequently was Regional Communications Director at MTV Asia, based in Singapore. She was a partner/owner of HICAP (Hotel Investment Conference Asia-Pacific) and its Asian conferences for 18 years till the company and its events was acquired by a leading B2B travel and meetings information company.
Linda has been an active UC Marin Master Gardener since 2020. She is also involved with Bridge the Gap's advisory council, a non-profit serving disadvantaged children in Marin City. Her passions include reading, gardening, knitting, fishing, martial arts and a lifelong love for animals.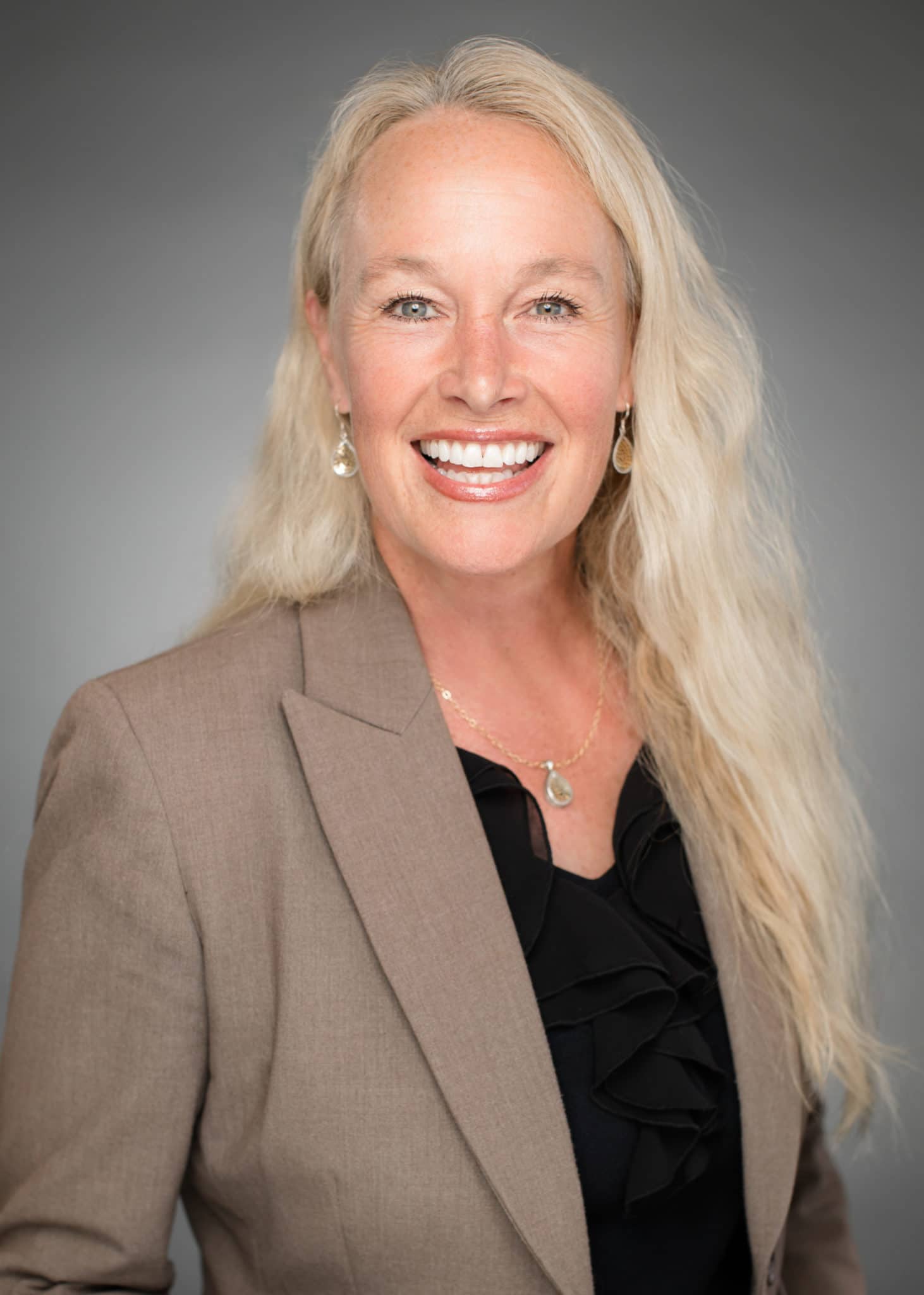 Kate Van Gytenbeek
Kate is the Regional Operating Officer for Northern Trust in Northern California and the Pacific Northwest. She came to Northern Trust after founding and publishing a niche magazine with a small group of professionals. Prior to that Kate worked on the trading floor at the Chicago BOT and has worked with various public sector entities. Kate earned her Bachelor of Science degree in Public Administration from the University of Southern California and her Master's of Business Administration with an emphasis in International Business from Loyola of Chicago.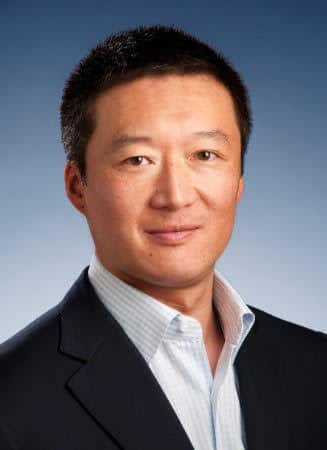 Ming Wu
Throughout his career in Marketing, Advertising, and Technology, Ming has consistently used his expertise to foster growth, innovation, and positive change. As CEO of a Learfield subsidiary, Ming led a team that received multiple accolades, including the prestigious Clio Award.
During his tenure as Chief Revenue Officer of Google's largest reseller, Ming pioneered an industry shift by empowering big brands to reclaim control over their data and marketing.  Before this, Ming served as Chief Marketing Officer at SolarCity, gaining insights into the renewable energy sector.
Earlier in his career, he was President of Omnicom's programmatic media agency, whose client list included 100+ blue-chip brands such as Apple, State Farm, PepsiCo, and Nissan.  Ming received a patent during his first job after graduating from M.I.T. with a Bachelor of Science, and earned his MBA from Stanford University.
Ming and his wife, along with their two young boys, live in harmony with nature and wildlife on 2.5 acres in Kentfield.  His deep appreciation for the crucial role of conservation in our lives and for future generations fuels his passion for protecting and nurturing the environment.
Cover photo by Janet Kessler