"Our daughter learned new things and was able to discover through hands-on learning on the hikes."
- Summer Wildlife Camp Parent
Days: Tuesdays and Thursdays
Time: 9:00am -12:00pm with 10 participants
Length: 3 hours
Age: Children ages 7-11
Cost: $150 for 2 hikes
Join us on Tuesdays and Thursdays as we explore the edge of Richardson Bay's mud and sand flats, or the brackish lagoon and intertidal zone of Rodeo Beach!
Each excursion is from 9am to noon on Tuesdays and Thursdays and will be held at the Marin Headlands in Sausalito and Blackie's Pasture in Tiburon.
Our adventures will include lots of time to explore to look for insects, crabs, birds and the myriad of life that call these bay and ocean habitats home.
Games, a wildlife craft and a live animal encounter with one of WildCare's non-releasable Wildlife Ambassadors will round out each day's experience.
Parents/guardians will be responsible for dropping off and picking up their child at the hike sites and must submit an Emergency Information and Consent Form prior to the session.
One WildCare Educator and three Terwilliger Nature Guides will lead activities designed to encourage learning while having fun.
Enrollment is limited to 10 children per session and hike leaders will implement social distancing, mask wearing and sanitizing protocols in keeping with CDC guidelines.
We are not able to offer single hike dates or mix and match dates from different sessions.
Click each session to reserve that session, or see all sessions here.
Session 1 — Tuesday, June 29 and Thursday, July 1 — 9am - 12:00pm
Session 2 — Tuesday, July 6 and Thursday, July 8 — 9am - 12:00pm
Session 3 — Tuesday, July 13 and Thursday, July 15 — 9am - 12:00pm
Session 4 — Tuesday, July 20 and Thursday, July 22 — 9am - 12:00pm
Session 5 — Tuesday, July 27 and Thursday, July 29 — 9am - 12:00pm
Session 6 — Tuesday, August 3 and Thursday, August 5 — 9am - 12:00pm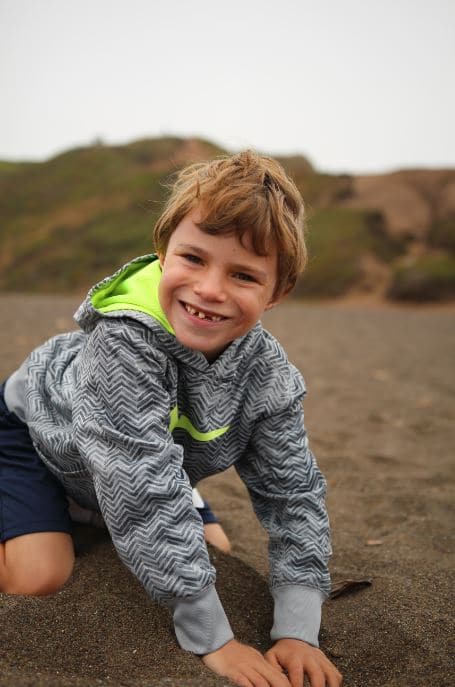 Aventuras Familiares WildCare– desplazarse hacia abajo para obtener información en español.
WildCare's Zeva Longley Family Adventures / Aventuras Familiares bring families from the Canal District in San Rafael outside on fun family outings in Marin's parks and open spaces. The goal is to make the outdoors a safe and welcoming place for all, and these hikes are full of discovery and learning for the whole family. This amazing free program is made possible through the Rainbow Sandals Foundation.
The hikes, led by WildCare's Bilingual Nature Educator, are in Spanish and are free. Transportation is provided from the Canal District of San Rafael. 
Interested in participating? RSVP is required. Email Cecilia Ledesma, Bilingual Naturalist at cecilia@discoverwildcare.org or call or text 415-302-1730.
Upcoming Events
Saturday, June 10, 2023 — Hike at Rodeo Lagoon and Beach
Saturday, July 15, 2023 — Hike in Indian Valley Preserve
Saturday, August 26, 2023 — Hike at the Las Gallinas Wildlife Ponds
Explorar los parques locales
Aventuras Familiares Zeva Longley con WildCare
Aventuras Familiares Zeva Longley llevan a las familias del Distrito del Canal en San Rafael al aire libre en excursiones divertidas familiares en los parques y espacios abiertos de Marin. La meta es lograr hacer de la naturaleza un espacio seguro y acogedor para todos, y estas caminatas están llenas de descubrimientos y aprendizajes para toda la familia. Este asombroso programa gratuito es possible por medio de la Fundación Rainbow Sandal
Estos programas, guiados por los Educadores Naturalistas Bilingües de WildCare, son dados en Español y son gratis para los residentes del Distrito del Canal. Nosotros proporcionamos transporte. ¿Está interesada en participar? Favor de confirma su asistencia.
Manda un correo a Cecilia Ledesma cecilia@discoverwildcare.org o envia mensajes de texto o llamar 415-302-1730.
Próximos eventos
Sábado 10 de junio de 2023 — La Laguna y Playa Rodeo
Sábado, 15 de julio de 2023 — Indian Valley, Sendero de la Cascada
Sábado, 26 de agosto de 2023 — Las Gallinas Wildlife Ponds

WildCare's Terwilliger Nature Guides have created three exciting Virtual Nature Hikes to bring the forest and grassland habitats to your students during distance learning.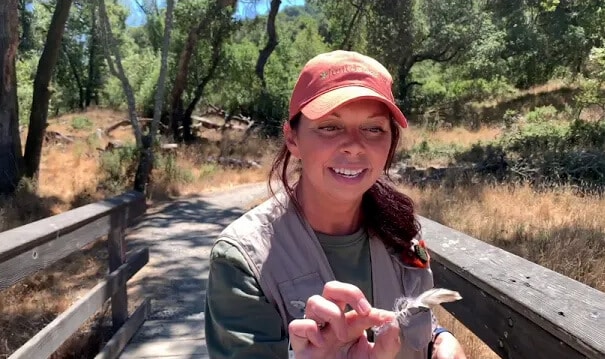 Using the interactive techniques of Mrs. Terwilliger, your students will learn about the adaptations of our local plants and animals. Who lives in the redwood forest? What plants and animals are used by the Coast Miwok? What do Dusky-footed Woodrats store in their stick houses? Why do fence lizards do push-ups? Students will learn the answers to these questions as well as what makes each ecosystem special.
Grade levels: 2nd - 4th
Program length: 15 - 20 minutes
Cost: Free
Locations for the Virtual Hikes include Miwok Meadows in China Camp State Park, Ring Mountain Open Space, and the Redwood Forest.
Virtual Redwood Forests Nature Hike
Join Terwilliger Nature Guides as they share the magic of the redwood forest.
Have you ever wondered what makes a redwood tree red? Or how Coast Redwoods grow to be the tallest trees on the planet?
We will look at the cones, needles, seeds, and bark of the Coast Redwood and learn why tannin is the secret to their success.
Take a peek in the forest to see a Barred Owl, Bobcat, River Otter, Western Grey Squirrel, and Black-tailed Mule Deer, and discover why the redwood forest is their perfect habitat.
Teacher Resource Guide
Redwood Forest Hike
Virtual Miwok Meadows Nature Hike
Join Terwilliger Nature Guides as they explore Miwok Meadows in China Camp State Park.
Come along as they spot a Coyote, Black-tailed Mule Deer, Wild Turkeys, Western Gray Squirrel, Western Fence Lizards, and a Black-tailed Jackrabbit!
Nature Guides share how to spot animal signs such as scat, spider turrets, oak galls, and nests, and explain how these animals make their living in the oak woodland and grassland habitats.
What can you learn by looking at animal scat? Why do fence lizards do push ups? What do Dusky-footed Woodrats store in their huge stick nests? Learn the answers to these questions and so much more!
Teacher Resource Guide
Miwok Meadows Hike
Virtual Ring Mountain Nature Hike
Join Terwilliger Nature Guides as they explore the unique habitats of Ring Mountain Open Space Preserve.
Learn about the plants and animals that the Coast Miwok use and how resident wildlife such as Red-tailed Hawks, Gopher Snakes, Coyotes, and Dusky-footed Woodrats survive in this landscape.
Some of the plants highlighted are Poison Oak, Coast Live Oak, Bay Laurel, Buckeyes and the Tiburon Mariposa Lily that grows nowhere else on earth.
We will also share some of Ring Mountain's very special geological and cultural features. Discover all of this and more!
Teacher Resource Guide
Ring Mountain Hike