We would like to recognize the following individuals for their support of WildCare!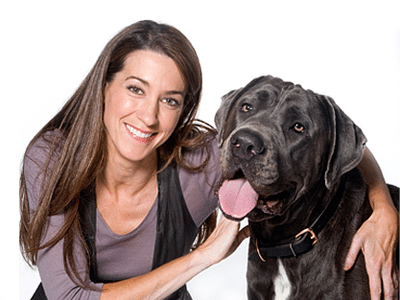 Andrea Arden
Andrea Arden is a Certified Pet Dog Trainer, a Certified Pet Partners Team evaluator for the Delta Society, and a certified evaluator for the AKC's Canine Good Citizen test. She is the director of Andrea Arden Dog Training, and was named the best dog trainer in New York by New York, W, Time Out, and Quest magazines and the Daily News. In addition to the many shows Andrea has done on Animal Planet she is also known as the dog trainer to the stars.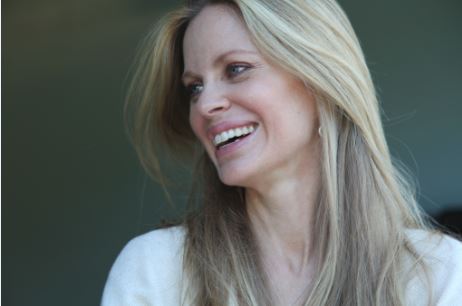 Kristin Bauer
American film and television actress Kristin Bauer van Straten is best known for her role as 'Pam', the sexy, feisty and deliciously brash (and coolest) vampire co-owner of Bon Temps' Fangtasia bar, on HBO's mega hit series "True Blood". She has been in the entertainment business since her early 20's, playing some of TV's most memorable characters.
Born and raised in Racine County, Wisconsin, Kristin had an idyllic childhood centered on nature and animals. An enormous advocate for the safety of animals and animal rights, she assembled a film crew during the summer of 2012 to shoot a documentary about the elephant and rhinoceros ivory trade.
Today, Kristin lives in Los Angeles with her musician husband, Abri van Straten, and two rescued dogs. She splits her time between shooting, painting, and trying to bring light to things that should not be happening. She works with IFAW, The Amanda Foundation and other charities. Nature and animals are her greatest passion as they "Have always given selflessly to me, so much more than I ever could have dreamed or given back. Mother nature is the greatest, most magical art I have ever seen."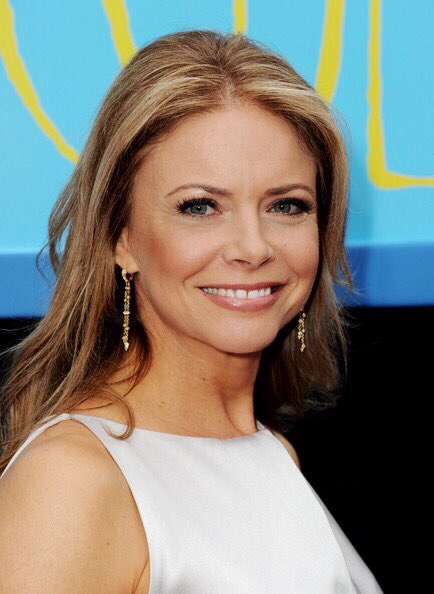 Faith Ford
Faith Ford is an American actress, known for her many television roles, including her ten-season role as "Corky" on the show "Murphy Brown" for which she was nominated for five Emmy Awards, and for her role as Hope Shanowski on the ABC sitcom Hope & Faith.
Faith is an animal activist who helps small local animal groups and has helped in rescuing animals after Katrina and bringing awareness of the dog meat trade in Asia.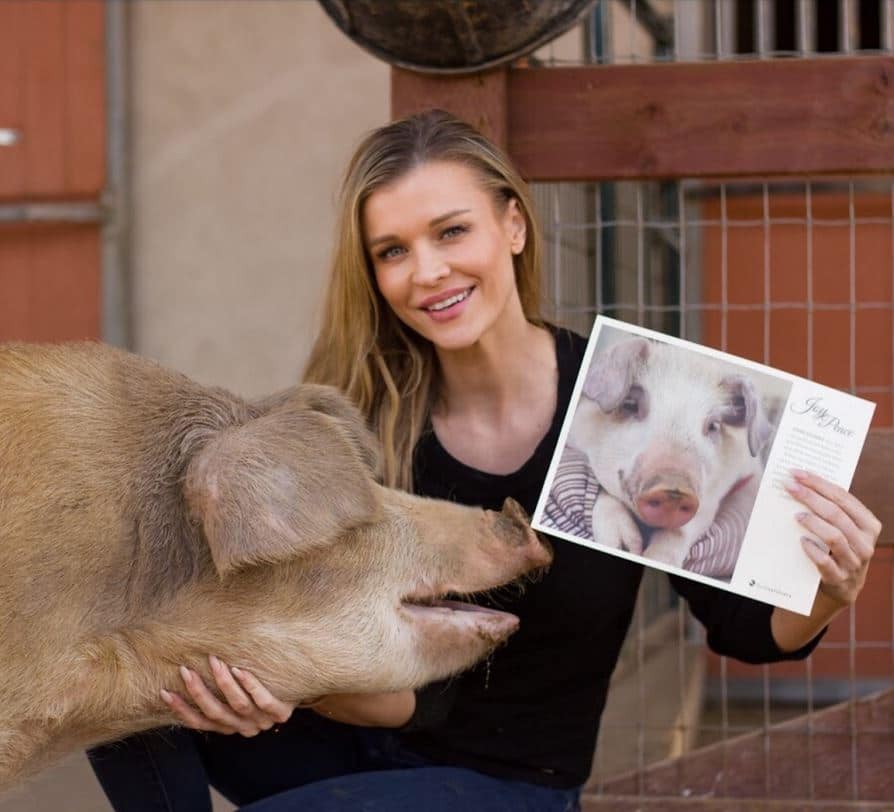 Joanna Krupa
Joanna Krupa is a Polish-born actress, model and animal rights activist. She has been featured on Dancing with the Stars, Poland's Next Top Model, and The Real Housewives of Miami, not to mention other Primetime shows like CSI and Las Vegas. As a model, Joanna has appeared on over 100 covers worldwide.
Joanna is an animal rescuer and started her own non-profit, Angels for Animal Rescue, which rescues and finds forever homes for a variety of animals from shelters or from people who can not care for them any longer.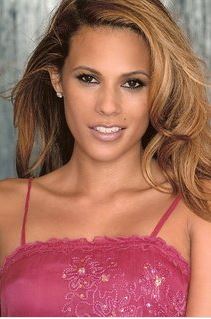 Bonnie-Jill Laflin
A childhood member of the San Francisco Ballet, Bonnie-Jill parlayed her looks, training, and love of sports into a career as a professional cheerleader – First with the Golden State Warriors (winning NBA Cheerleader of the Year), then to the San Francisco 49ers Goldrush Cheerleading squad, (attaining her Super Bowl ring.)
A degree in Journalism led to broadcasting opportunities as a host, reporter and commentator. Her work for CBS in Los Angeles caught the eye of Lakers owner Jerry Buss, who was so impressed with Bonnie-Jill's eye and insight that he chose her to become the first and only female scout in the NBA for the Lakers.
Bonnie-Jill is also heavily involved in animal welfare issues and has been featured in numerous national campaigns encouraging compassion for all animals. Her philanthropy work for both the military and animal welfare is a passion for Bonnie-Jill which caused her to form her charity "Hounds and Heroes".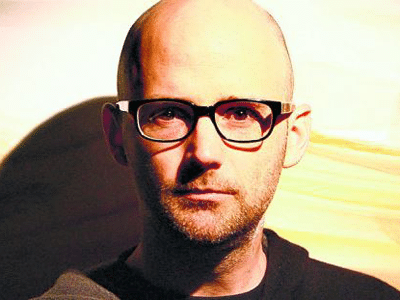 Moby
Moby is an American DJ, singer, songwriter, musician, photographer and animal rights activist. He is well known for his electronic music, veganism, and support of animal rights. Moby has sold over 20 million records worldwide. He is a very generous philanthropist who donates all profits from his Los Angeles restaurant Little Pine to animal welfare organizations, and has donated scores of performances to benefit animal nonprofit groups.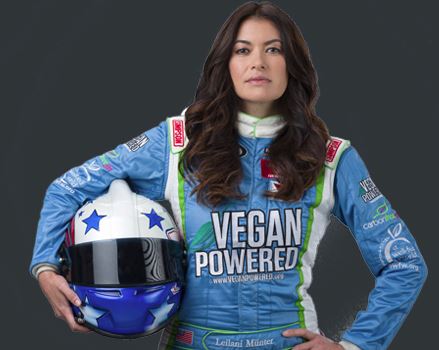 Leilani Münter
Leilani Münter is a biology graduate, race car driver and environmental activist. Discovery's Planet Green named her the #1 eco athlete in the world, ELLE Magazine awarded her their Genius Award, and Sports Illustrated named her one of the top ten female race car drivers in the world. Leilani sits on the Board of the Oceanic Preservation Society and the advisory board of The Solutions Project.  Leilani is vegan, her personal car is an electric Tesla Model S which she charges with solar power. Leilani's motto is: never underestimate a vegan hippie chick with a race car.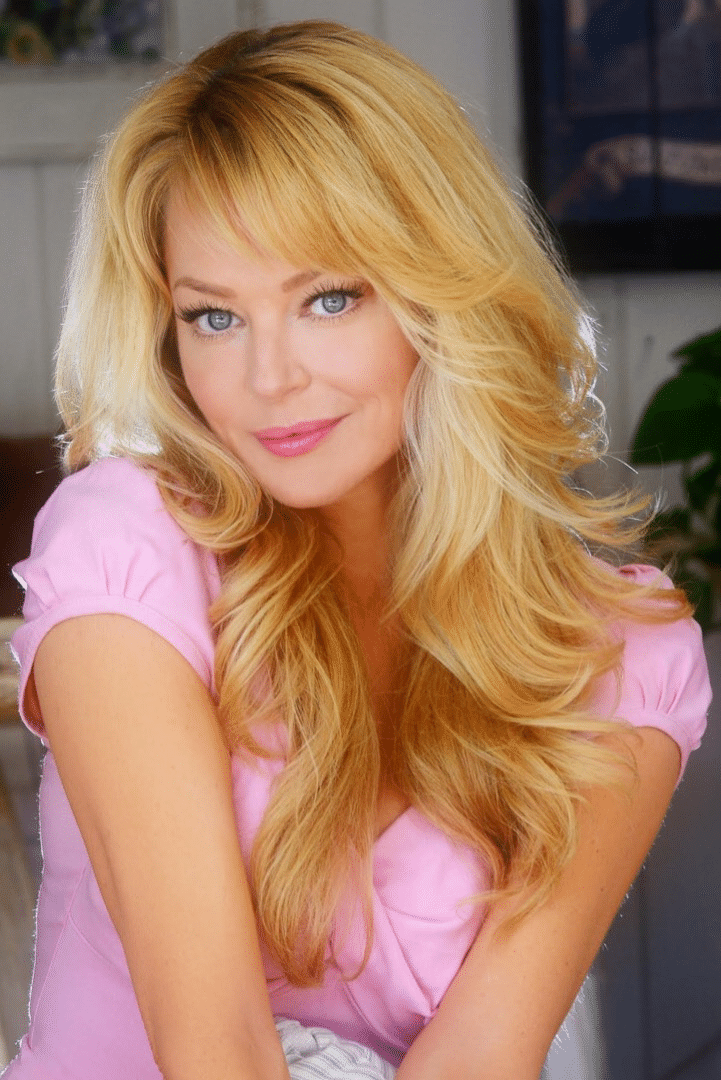 Charlotte Ross
A successful actress for over two decades, a proud single mom to her now 10 year old son, Max, a passionate recognized animal rights activist who received the HSUS Animal Advocate of the Year Award for her lobbying work on Capitol Hill to release Chimpanzee's from testing labs, a vocal fitness fanatic (recently summited Kilimanjaro) who inspires women to be in the best shape of their lives and, is currently, filming her own fitness video, Charlotte is fortunate to be able to do what she loves. She is passionate about producing as well and, currently, has three TV shows in development.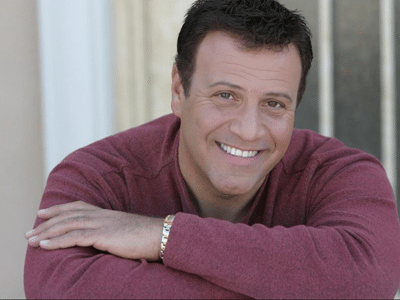 Stephen Sorrentino
Comedian, singer and actor Stephen Sorrentino has brought audiences to hysterics with his quick-witted humor, incredible singing voice and spot-on mimicry. He has been named "Male Impressionist of the Year" by the International Guild of Celebrity Impersonators and Tribute Acts (IGCITA), for three years in a row, and is considered the #1 Elton John impersonator in the world. Voices in My Head, the show started by Stephen, features 14-cast members and has toured the United States, enjoying successful runs at the Riviera and Paris hotels in Las Vegas, as well as Atlantic City's Tropicana, receiving rave reviews in every venue. Stephen loves donating performances to help animal welfare organizations.
Jane Velez-Mitchell
Nationally known TV journalist and best-selling author Jane Velez-Mitchell covers crimes against people and against animals. Jane speaks for the voiceless! Jane is an animal rights activist who has been recognized by several animal welfare organizations including HSUS, PETA and FARM for her philanthropy.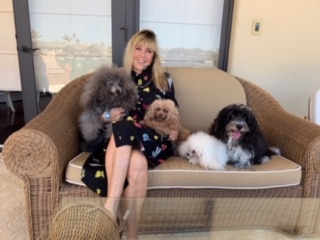 Janet Weiner
Janet Weiner is an accomplished businesswoman, published author and ardent animal rights advocate. A native New York City girl, Janet moved to Marin County in 1974, after studying Botany at the University of Hawaii, and earning her B.A. in History from SUNY/Stony Brook. In 1994, Janet's book "Herbs that Heal" was published, and was recognized as the gold standard of scientific and historical reference on the topic of herbs.
For twenty years, Janet served as CFO and COO of Rockstar Energy Drink, founded by her son Russ. Janet played a key role in creating the hugely successful, multinational company from the ground up, culminating in a landmark sale to PepsiCo. Janet was included in Forbes' 2020 list of America's 100 Richest Self-Made Women, and was awarded Marin Humane's "Humanitarian of The Year" in 2019. She currently lives on the water in Tiburon with her husband, Michael, and their four dogs. Janet feels privileged and honored to be in a position to continue to support WildCare, and feels a duty to protect the wildlife with whom we share our natural world.
Cover photo: Anna's Hummingbird by Christopher Whittier