Save the Date for our 2021 Gala!
Saturday, August 21, 2021
Join us for the WildCare Gala!
This glamorous event will be be both virtual and in-person at the Osher Marin Jewish Community Center.
Live from Osher Marin JCC's spacious outdoor courtyard, our evening's celebration will include an engaging program with an exciting auction, close-up moments with our educational Wildlife Ambassador animals, and presentations about WildCare's impactful work in action.
VIP guests and sponsors will have the opportunity to attend in-person as part of a live studio audience (cabaret-style) and meet WildCare's educational animals like Sequoia the Northern Spotted Owl and Mohave the Desert Tortoise who will be featured in the live program.
Guests will enjoy tasty vegan hors d'oeuvres and dessert, and excellent wines throughout the evening.
Interested in sponsoring our event? Click here for Sponsorship Opportunities for both the WildCare Gala, and our Talons & Friends event.
Questions? Please contact Lacey at events@discoverwildcare.org.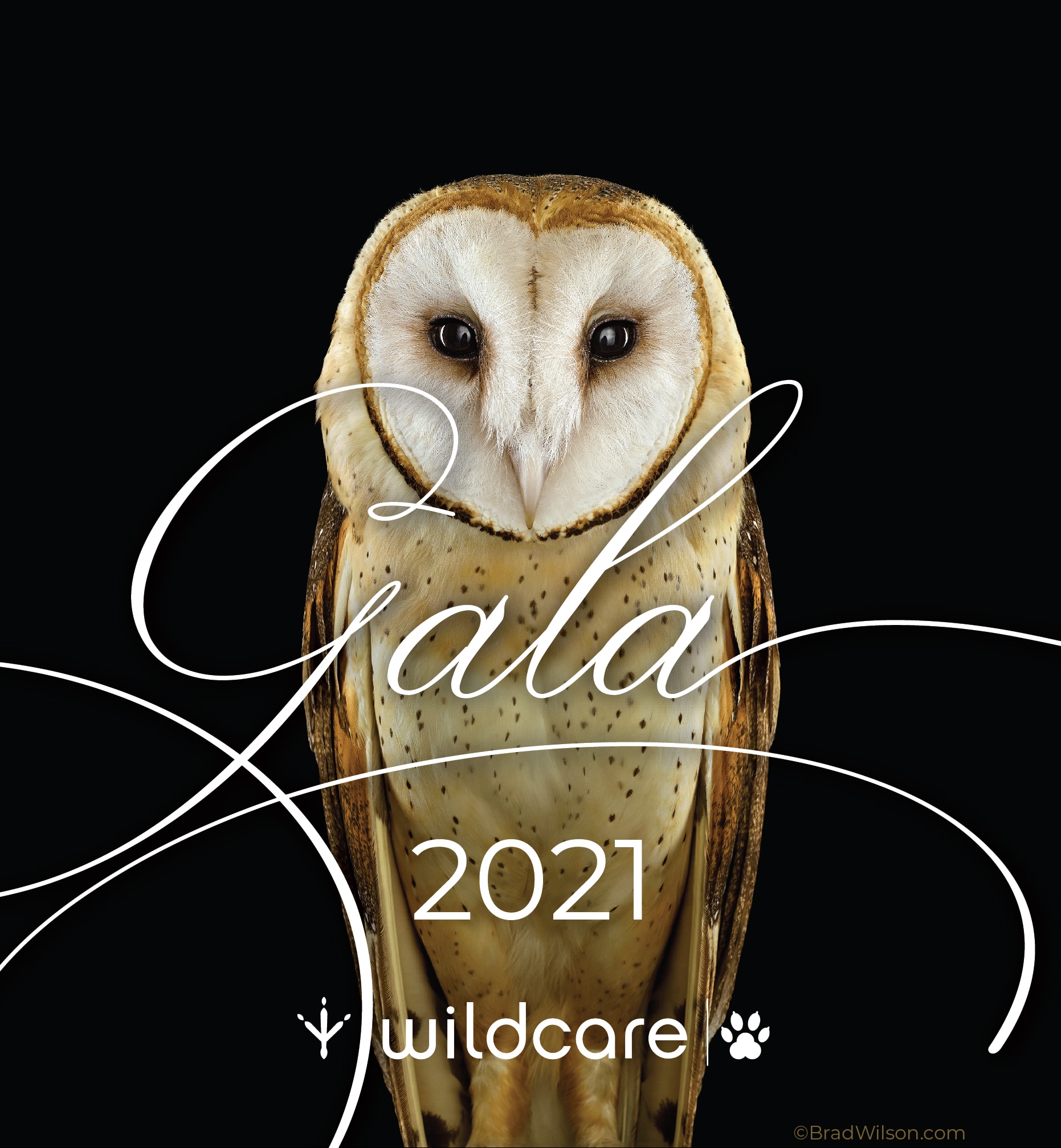 The 2020 WildCare Gala was virtual!
Hundreds of viewers joined us on Saturday, August 29, 2020 to celebrate nature and wildlife!
Watch the recorded event above and enjoy close-up encounters with WildCare's Wildlife Ambassadors and more! 
Videos from the 2020 Gala presentation:
This heartwarming video tells the story of how WildCare had to pivot to continue providing our life-saving services for animals when the shelter-in-place order was implemented in our county. Learn how we are continuing to care for wildlife patients, and provide excellent environmental education and other invaluable services for our community, despite the pandemic.
Special thanks to Linda Stiles for this gorgeous video!
A Special Thanks to Jones Day
WildCare is so grateful for the more than a decade of invaluable pro bono legal services provided to us by the generous people at Jones Day!
This video is a special tribute to the Jones Day team. It aired at our live 2020 WildCare Gala on August 29, 2020.
Special thanks to Linda Stiles for creating this video!
Meet WildCare's Wildlife Ambassadors
2020 Silent Auction Promo Videos
The following videos were created to promote items up for bid in the 2020 WildCare Gala Silent Auction.
Although the auction is now closed to bidding, the videos are too beautiful not to share.
Thank you to all of our wonderful auction donors for supporting our 2020 Gala!
Special thanks to Linda Stiles for creating these beautiful videos!
Thank you to our generous 2020 Sponsors
Presenting Sponsors
Saga and Frederick Perry, III
Peregrine Falcon Sponsors

Swainson's Hawk Sponsors
Maureen Groper
Susanne and Jeff Lyons
Red-shouldered Hawk Sponsors
Steve and Julie Kimball
Robert and Denise Kline
Sandy and Ray Monticelli
Magda Sarkissian
Linda and Rob Stiles
Northern Harrier Sponsors
Julie Allecta
Robert Carlson and Katie Hatch
Veronica Geczi and Mark Cavage
Cassandra Miller
American Kestrel Sponsors
Gallagher Insurance Services
Marin Sanitary Service
Vaughn and Chiyomi Maurice
Eileen Perkins
Perotti & Carrade, CPAs
Bobby and Marcie Phares
Donys and Robert Powell
Sanky Communications, Inc.
Richard Thalheimer
Alice Weigel
Ellyn and Brett Weisel
Sandra Weiss
Thank you to our amazing 2020 Auction Donors
The WildCare Board of Directors
Four Seasons Resort Rancho Encantado
TR Elliott Wine
Farmhouse Inn
Kistler Trenton Roadhouse
Barbara Banthien
Collective Retreats
Andre Borgman
Campari America
Seven Stones
AutoCamp
Dr. Wilkinson's Resort and Mineral Springs
Kermit Kubitz
Holly Wallace
Hyatt Place Waikiki Beach
Dilettante Wines
Jackson Family Wines
Parallel Rows
Marin Fencing Academy
Tales of the Kitty
Kristin Kasper Glickman
Kristin Joy, Voluptuous Life
Colleen Patrick-Goudreau, the Joyful Vegan
Anne-Marie Lebas
Anne Minikin
Emeritus Vineyards
Sol Food
Streetlight Birds
Judy's Automotive