Wildlife Craft Kits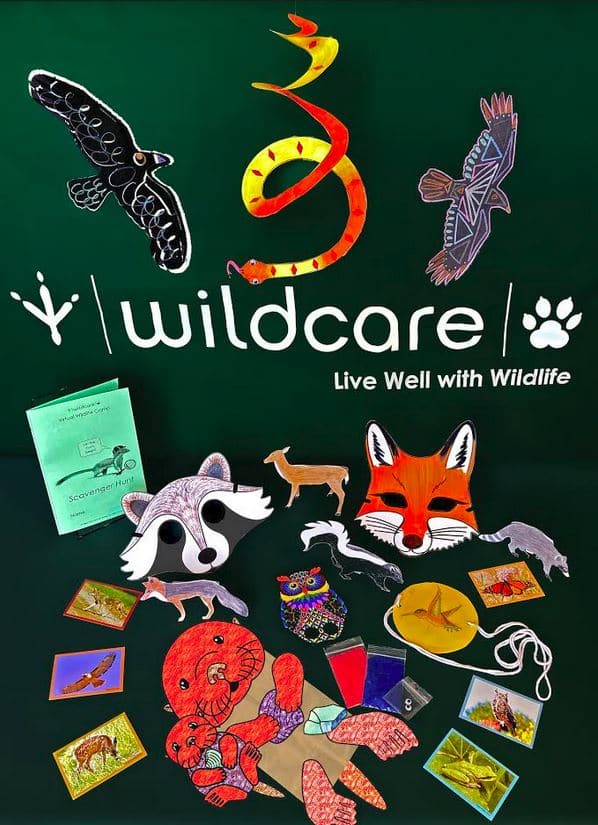 WildCare's Wildlife Craft Kit contains an assortment of delightful, engaging and educational crafts for all ages!
Cost: $30.00 (includes shipping and sales tax)
Shipping is limited to the continental United States and delivery can take 2-3 weeks.
This kit includes the following:
1 fox mask + 2 pipe cleaners (to secure mask on ears)
1 raccoon mask + 2 pipe cleaners (to secure mask on ears)
1 snake mobile + googly eyes +2 different colors of art sand + string
4 three-dimensional woodland critter cut-outs
1 hummingbird spinner + string
1 paper owl finger puppet
1 "birds and windows" template + 2 pieces black contact paper
1 paper bag otter puppet (includes pup)
BONUS: 2 nature scavenger hunt booklets (easy and challenging)
BONUS: 6 California wildlife cards (randomly selected and different from kit to kit)
Buy prints of your favorite photos
This photo of two adorably curious Barn Owls by photographer Gary Walter is one of our most popular WildCare photos ever!
Get a print of this wonderful photograph for yourself or give it to someone special this holiday season!
This photo and some of the amazing finalists in this year's Living with Wildlife Photography Contest may be purchased as an 8 x 10 print, perfect for framing and display.
The $25 purchase price includes a $20 donation to WildCare to help us care for Barn Owls and the other amazing wildlife we treat and teach about.