Wildlife Hospital Volunteers (ages 18 and over)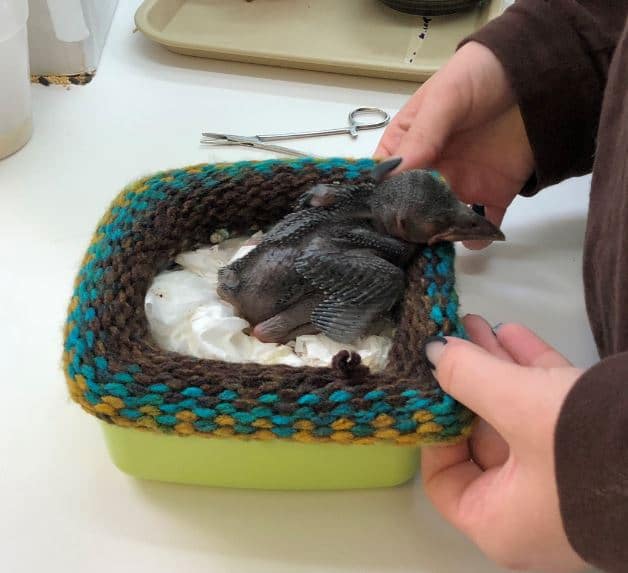 WildCare is now accepting a limited number of new volunteers to work with our animal patients hands-on in the Wildlife Hospital.
Anyone interested in volunteering in the Wildlife Hospital must watch our entire orientation video below before applying, as it contains important information on training, working with wildlife, and what is expected of WildCare volunteers.
We will not accept Wildlife Hospital application submissions from applicants that have not watched the orientation video.
Once you have completed the video, you can get started on your application here.
WildCare's main recruiting period starts in January 2022, but our orientation and applications are open year-round, and smaller rounds of recruiting happen throughout the year as needed.
Questions? Please contact our Volunteer Manager at volunteer@discoverwildcare.org or 415-453-1000 x21.
Interested in one of WildCare's 40 hr/week Internship positions? Click here!
Once you have watched the ENTIRE Orientation Video, please complete the volunteer application.
Volunteering in WildCare's Wildlife Hospital
Our Wildlife Hospital cares for over 3,500 wild animals a year, from as many as 200 different species. We provide ongoing care for our patients seven days a week, fifty-two weeks a year with a dedicated team of staff and more than 250 volunteers.
Our goal? To restore our wild patients to full health so that they may be released safely back to their natural habitats.
Volunteers learn species identification, hygiene and safety precautions and protocols, proper diet and food preparation, physical therapy regimens, and proper handling techniques. Hospital staff and volunteers work to provide comprehensive diagnoses and treatments for our patients utilizing x-rays, blood work and more. Everyone works together to accommodate the feeding, cleaning and medication requirements of each patient.
Volunteer Requirements and Additional Information